Learning at the AICS
Our Values
Our students enjoy an excellent educational foundation at the AICS: an international education founded on values. In addition to promoting the IB Learner Profile attributes, our school's key values are diversity, inquiry, integrity and community.
We teach our students to understand challenges with high global relevance and the fact that we are all in it together. Our young learners need to be willing and able to collaborate with others to face challenges.
Our values and those of the International Baccalaureate underline this important task: they guide our teaching towards the development of our students' understanding of global challenges, and the attitudes, dispositions and skills needed to deal with them.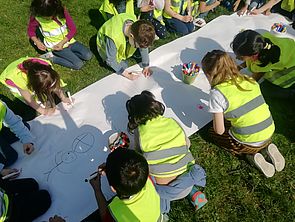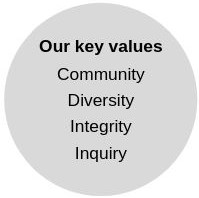 Small groups with extensive support
Our classes are organised in age-based year groups. In order to ensure an optimal learning environment for our students, the profile of class groups at the AICS is guided around the principles of mixed ability levels, social/emotional and learning diversity requirements, English language ability level and gender balance. All classes have a maximum of 22 students.
Each class has a designated qualified primary school teacher who is responsible for the individual year group. In addition to the classroom teacher, there are specialist teachers who teach Specialist Classes.
In addition to the classroom teacher and the specialist teacher; Group 1 and 2 have a full-time classroom assistant to help support the teaching and learning.
Group 3 has part-time teaching assistants who may also assist other areas of the Primary School according to different curricular and student needs. Teaching assistants help support the diverse learning environment so that the classroom teacher may differentiate to meet the needs of individual students and make optimal use of a multi-learning style approach in daily lessons.
We also have a Learning Support Assistant (LSA) across the whole age range, who provides specialist support as part of our inclusion programme.
AICS IS AN IB WORLD SCHOOL OFFERING THE FULL INTERNATIONAL BACCALAUREATE PROGRAMME