IB MYP (International Baccalaureate Middle Years Programme)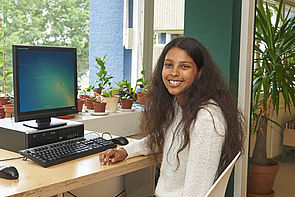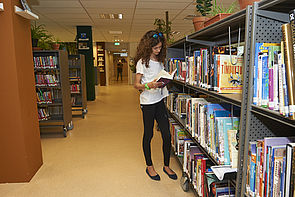 Our two programmes, the MYP (Middle Years Programme) in the Secondary School is authorised by the IBO (International Baccalaureate Organisation). The aim of this programme is to develop internationally minded people, who, recognising their common humanity and shared guardianship of the planet, help to create a better, more peaceful world.
IB learners strive to be inquirers, knowledgeable, thinkers, communicators, principled, open-minded, caring, risk-takers, balanced and reflective.
From September 2014 -2017 the MYP programme will undergo an evolution of the current programme, with innovation in terms of external assessment. The newly revised MYP will move to a more explicitly concept-driven curriculum that encourages teaching and learning for understanding and will align more closely with the Internal Primary Curriculum and the IB Diploma Programme.
The Subject Groups are:
Language and Literature (English and Dutch)
Language Acquisition (English, Dutch, German, French or Spanish)
Mathematics
Arts and Design (Music, Drama, Digital Design, Product Design, Visual Arts)
Sciences (Integrated Sciences, Physics, Chemistry and Biology)
Physical and Health Education
Individuals and Societies (Geography, History & Religion)
Official IB Documents (Please Click on Link)
10 Reasons to Choose the Middle Years Programme
For more information:http://www.ibo.org/en/programmes/middle-years-programme/