A day at the AICS
The Secondary School day
At the AICS, no two days are the same. Are you curious what it will be like to study at the AICS? This video gives you an idea of what a secondary school day looks like at the Amsterdam International Community School.
The Secondary School timetable
In general, the Secondary School timetable looks like this: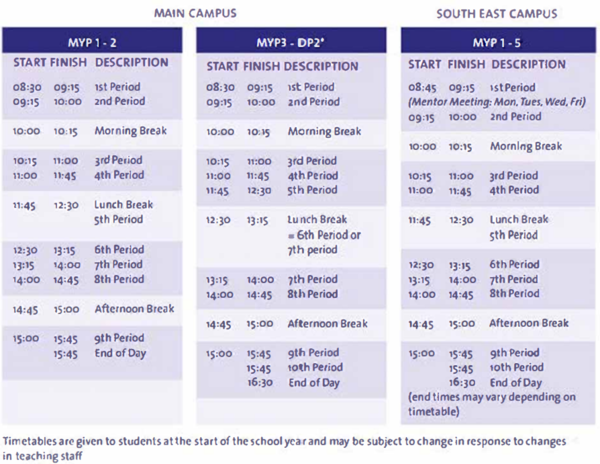 There may be some deviations from this schedule. DP timetables differ according to subject choice. Lessons from MYP 1 on Wednesday end no later than 14.45. All lessons on Thursdays start at 11.00, however students may be required to start at 10.15.
In addition, the school day at the South East Campus will be slightly different.
Library
Reading is at the core of our activities. For secondary school students, the library is available throughout the school day to support their studies or as a place to relax and prepare for their next lessons.
We have a magnificent collection of books and are always glad to hear of recommendations. We also have subscriptions to various academic databases to assist with the more specific research needs of our students. Click here to login to the library.
Alongside the usual library activities, we have a piano and the opportunity to get involved in chess, worm composting, poetry readings and various other activities throughout the year.
The library is open to all students, staff and parents. We encourage students to borrow books and read as much as possible. We want them to leave school having developed a habit of reading. Therefore, parents are encouraged to visit after school hours when they are free to borrow for their children and for themselves.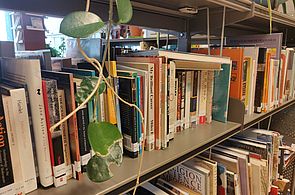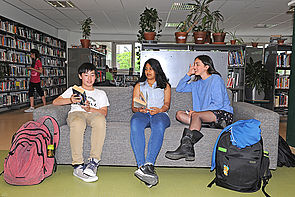 Extracurricular clubs and activities
In addition to our extensive curriculum, our students engage in many activities such as the school trips in May, our study centre Aim Higher and the Choose-your-Language programme.
The Choose-your-Language (Taal naar Keuze) programme offers secondary school students an opportunity to study extra languages, in addition to the regular language lessons. Esprit Schools, in cooperation with the Municipality of Amsterdam, wants to provide students with the opportunity to be more involved with foreign or native languages. The following languages are being offered: Arabic, Chinese, French, Italian, Russian, Spanish and Turkish.
See our School Guide for information about our extracurricular offerings.
As a community school, we encourage AICS students to participate in community sports and activities as much as possible, and that is why our extracurricular selection is limited to activities that may not be available in the local community.