Curriculum
The Curriculum
At the AICS the International Primary Curriculum (IPC) is the guiding curriculum. The principle of the IPC is to focus on a combination of academic, personal and international learning for children worldwide, combined with innovative and exciting ways to learn.
But the IPC is just one of the many starting points for the curriculum planning. We take the programme a step further by infusing aspects of other international curricula, such as:
FOSS Science: This is a hands-on programme that enables children to participate in the scientific process and carry out experiments on the key concepts in each IPC Unit.
Mathematics and Literacy are critical elements of learning in the primary years. We teach these as individual subjects as part of the daily timetable.
Inquiry-Based Learning: This is where students' own questions and curiosity are used to drive the development of conceptual understanding alongside the skills development in the IPC. The Inquiry-Based Learning programme follows an exciting thematic approach that integrates the key concepts identified in mathematics, literacy, science and art into meaningful contexts for delivery.
Approaches to learning
In addition to a strong academic curriculum that encourages creative and reflective thinking, we place a strong emphasis on children's emotional and social development.
Our Approaches to Learning programme encourages students to deepen their awareness of ten specific learning behaviours.

Specialist lessons
The following specialist lessons are also part of our curriculum.
English Language Acquisition (ELA): The focus is to improve students' English Language cognitive and language skills needed for participation within a community, the International Primary Curriculum and their future academic needs.
Dutch: There are two routes through the Dutch Language Programme, depending on the needs and requirements of the international student. Both routes aim to facilitate the students with the integration of Dutch language and culture here in the Netherlands. The students are familiarised with Dutch customs and traditions, to help them feel more at home in the Netherlands and confident in their communication with their Dutch community.
Physical & Health Education classes are provided for all age groups and are taught by a specialist P.E. teacher. In these classes, children learn about healthy lifestyles and perform a range of movement activities.
The magic roundabout is a multifaceted brain-based programme that stimulates students' holistic development in art, science and physical agility. Activities are organised on Wednesdays and may include Dance and coordination, Ceramics, World Music, Cookery, Yoga, Science and World Culture.
The Gemeente Amsterdam Special Programmes include activities such as swimming, ice skating, art/music/museum trips and nature programmes.
See our School Guide for more information about the curriculum and the specialist lessons.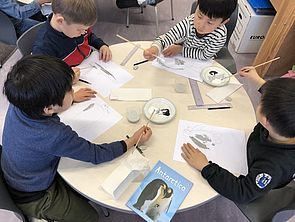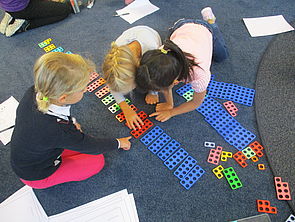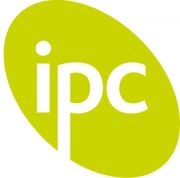 More about the IPC
The principle of the IPC is to focus on a combination of academic, personal and international learning for children worldwide, combined with innovative and exciting ways to learn.
The IPC is designed to help children:
Learn the essential knowledge, skills and understanding of a broad range of curriculum subjects.
Engage with their learning so that they remain committed to learning throughout their school careers and their lives.
Develop the personal qualities they need to be good citizens and to respond to the changing contexts of their future lives.
Develop a sense of their own nationality and culture at the same time as developing a profound respect for the nationalities and cultures of others.
The curriculum is structured in units; a unit is a theme with clearly described learning goals. These learning goals are subdivided into subject goals, personal goals and international goals.
There are subject learning goals for Language Arts, Mathematics, Science, ICT & Computing, Technology, History, Geography, Music, Physical Education, Art and Society.