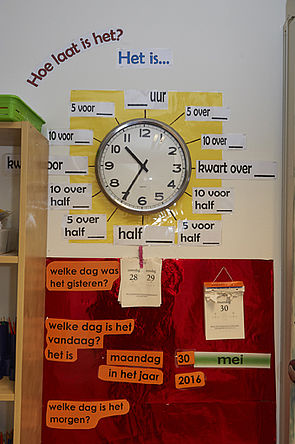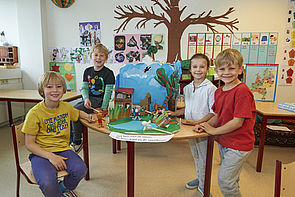 The International Primary Curriculum (IPC)
Our flagship programme is called the International Primary Curriculum or IPC. This programme follows an exciting thematic approach that integrates the topics of, for example, numeracy, literacy, science and art into meaningful contexts for delivery. The IPC is a highly successful global programme that has been created by a group of international educators and experts in children's learning.
Core Values of the IPC:
The principle of the IPC is to focus on a combination of academic, personal and international learning for children worldwide, combined with innovative and exciting ways to learn.
The IPC is designed to help children:
Learn the essential knowledge, skills and understanding of a broad range of curriculum subjects.
Engage with their learning so that they remain committed to learning throughout their school careers and their lives.
Develop the personal qualities they need to be good citizens and to respond to the changing contexts of their future lives.
Develop a sense of their own nationality and culture at the same time as developing a profound respect for the nationalities and cultures of others.
Each Thematic Unit contains Learning Goals which are subdivided into:
Subject Goals
Personal Goals
International Goals
These key learning goals are identified within the eight subject areas of: art, geography, history, information and communication technology (ICT), language arts, mathematics, literacy, music, physical education, science, technology and additional language.
At the AICS the additional language is Dutch and English Language. Acquisition (formally known as EAL). International mindedness i.e. respect for others, is also an important element of the programme.
Each unit of work lasts between five to eleven weeks and provides a rigorous and meaningful teaching framework supported by a wide range of resources. The programme is designed in such a way as to allow teachers to spend more time developing creative, personalised learning for their children.
At the AICS the IPC unit provides the central starting point for the curriculum planning. We take the programme a step further by infusing aspects of other international curricula such as:
FOSS Science: This is a hands on programme that enables children to participate in the scientific process and carry out experiments on the key concepts in each IPC Unit.
Inquiry-Based Learning: This is where students own questions and curiosity are used to drive the development of conceptual understanding alongside the skills development in the IPC.
Numeracy and Literacy are critical elements of learning to learn in the Primary years. As such we also deliver these as individual subjects within the daily time table.