AICS New School Building Project Update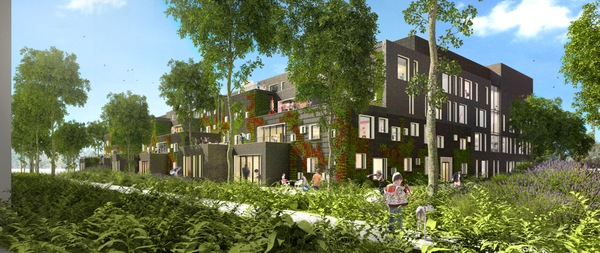 In cooperation with the city of Amsterdam, the Esprit School Group is in the process of designing a new building at the A.J. Ernststraat behind the Vrije University. We are very excited to present the first design. In a couple of years (2021) we will move with all our students from the main building to the new building.
In the months to come we will focus on the details of the inventory. It will be a very sustainable building with walls full of plants on the outside, solar panels on the roof and a beautiful green park around the building. It will be a lovely building with plenty of natural light with places to meet, to explore and to learn in a safe and inviting environment.
In the building you will find shared facilities for example the library combined with the World Café, the aula (assembly hall) combined with a lecture hall. There will also be ample sport facilities, an adventure room, dance studio, music rooms etc. All classrooms are grouped and have shared squares or areas with study facilities, resources, study support and outside balconies.
In March we will present the final design to our AICS community.