South East Location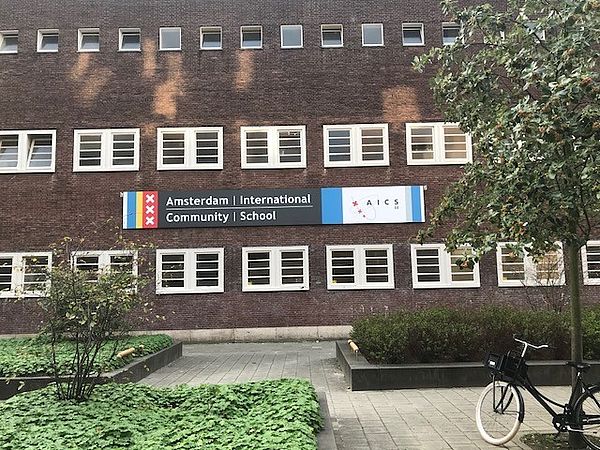 At AICS South East we currently have 85 students from 23 different nationalities in both Primary and Secondary, with many new students joining us in January 2019. We still have spaces available for new students in both Primary and Secondary. Students in Secondary school are currently accepted into MYP1, MYP2 and MYP3.
We are temporarily situated in a lovely old building dating back to 1923 built in the style of the Amsterdamsche School, which provides a safe environment, nurturing and yet challenging our children both on an academic and social level. Together with AICS Main and AICS Satellite we are one school at three locations. (AICS Main, AICS South East and AICS Satellite)
In September 2019 or shortly thereafter our brand new school building, which is situated within a park, will open its doors at Darlingstraat 2, 1102 MX, Amsterdam, in Amsterdam South East. The building will be filled with natural light, have perfect infrastructure nearby and will have the capacity to house up to 500 students.
Our new school building will also have an after school facility.
Parent testimonial of two students at our AICS South East Location – Group 5 & 7
"My children enjoy going to school every day, they feel safe and are very happy. At pick up time, you can feel the positive energy on the playground.
The teaching staff are very good at nurturing and developing the children's academic skills as well as social interaction."