To apply
Thank you for choosing the AICS!
We process applications via the system Open Apply. Please click on the logo if you wish to start an enquiry or the application process.
To see our availability please check the Open Apply landing page.
The admissions process
Required documents for a formal application
When submitting a formal application, you must upload the following documents.
| | |
| --- | --- |
| - | A valid copy of parent's/legal guardian's and child's passport |
| - | School reports from the last 2 years (in English) |
| - | A digital photograph of your child |
| - | BRP (Basisregistratie Personen) document of your child. You can obtain this from your local Municipality (Town Hall) after you have officially registered your child with them. If you are still abroad, this document will be provided later. |
| - | For children with a non-Dutch nationality, or foreign passport holders, we need a statement from parents of their intent to relocate in the future. |
| - | For children with a Dutch passport, we also need proof of temporary residence (via an employer's declaration or contract). |
When applying to our school it is important to submit all the requested documentation with your application. We cannot process incomplete applications.
Processing time of admission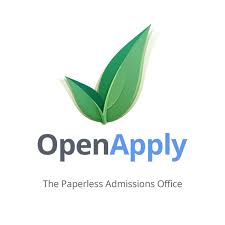 Please be aware that if you are applying for an immediate start (mid-term) and a place is available, the process from the Application Review onwards may take a couple of weeks. If you are applying for the next academic year, you will be informed of the status of your application by the end of May.
All applications are processed in order of receipt following payment of the non-refundable registration fee. Children will be placed as soon as possible, once the application procedure is complete and when places becomes available.
Please click on the logo to access our admissions site.
Admissions team
If you have any questions, don't hesitate to contact us via OpenApply.
We are happy to help you!
Take a video tour of our South East campus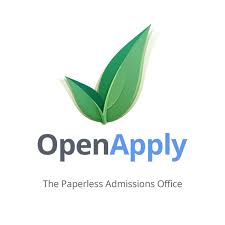 Calculate Grade Level Placement
To calculate the grade placement based on the age of your child, click on the OpenApply logo which will take you to our admissions site. Create an enquiry, enter your child's date of birth and the appropriate academic year. Please note that this will be the grade placement by age.
Children entering the AICS Secondary School are often placed according to their previous education.
With regard to grade placement, the decision of the Head of School is final.